Congratulations to Rylie for her winning Jr. Duck Stamp Design! Hers is the beautiful Wood Duck with duckling. Way to go!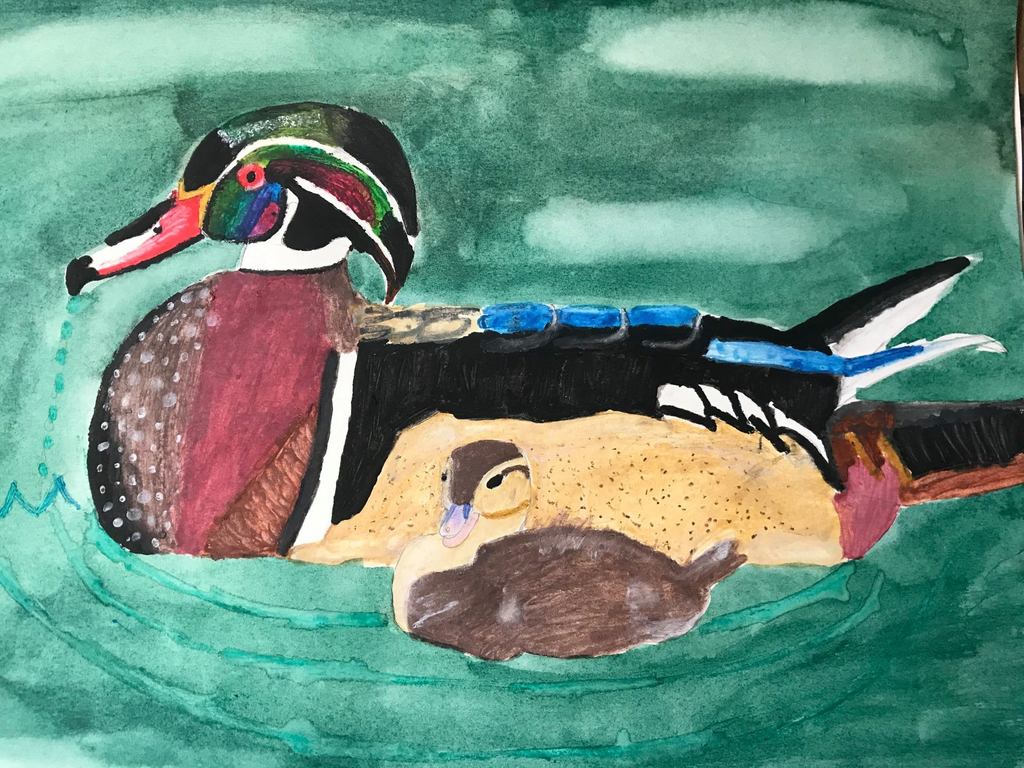 The Yearbook students submitted the first 64 pages of the High School yearbook for publication! The main part of the book will be delivered to students during the last week of May. There are only 10 more books available for sale and are on a first come first serve basis. Contact Mrs. Lambrecht at
welambrecht@greenwood.k12.wi.us
to get your book reserved and treasure the memories from the school year!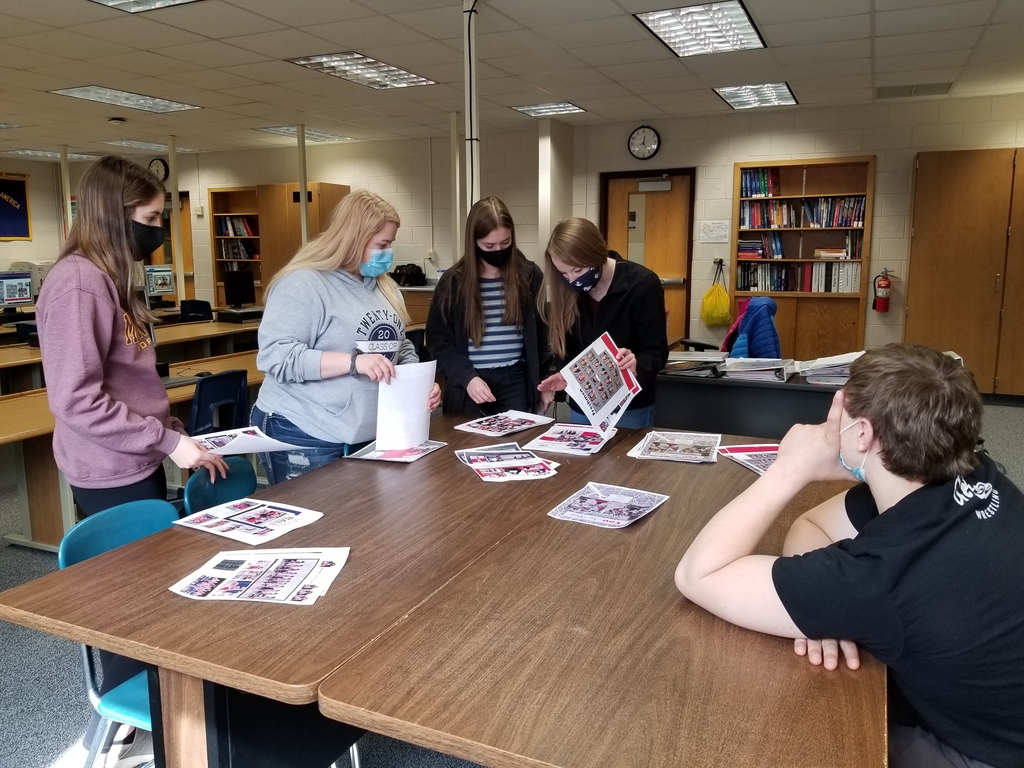 Mark your calendar! The Greenwood High School Class of 2021 will graduate on Saturday, May 29th, 2021, at 11:00am in the High School West Gymnasium. Attendance at the event is likely to be limited as we continue to navigate through the pandemic. This event will be live streamed through a future link on our school website page. More information will be announced as the event gets closer.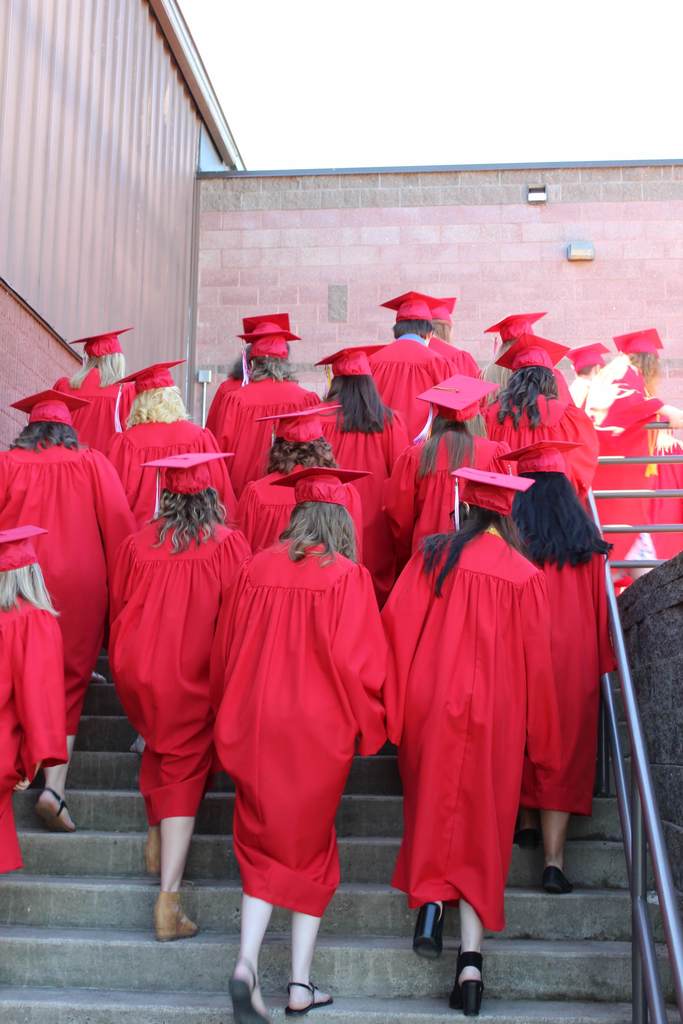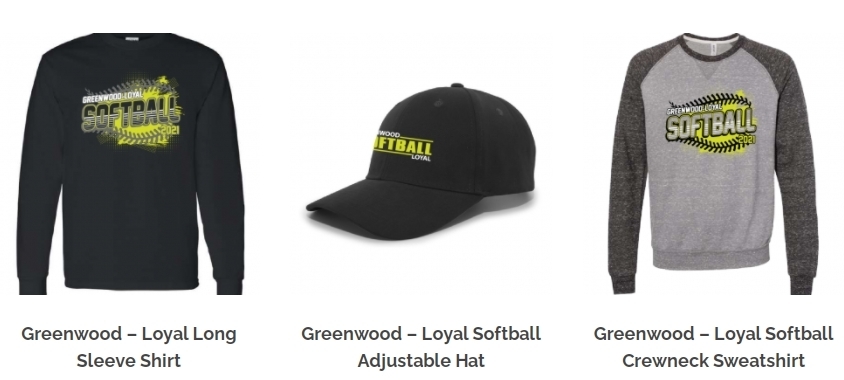 The 2021 Greenwood High School Prom has been moved to Saturday, June 5, 2021, from 8:00 – 11:00 pm.

Reminder to students and parents: There will be NO SCHOOL FOR STUDENTS on Friday, March 12, 2021. This date is a scheduled staff in-service day.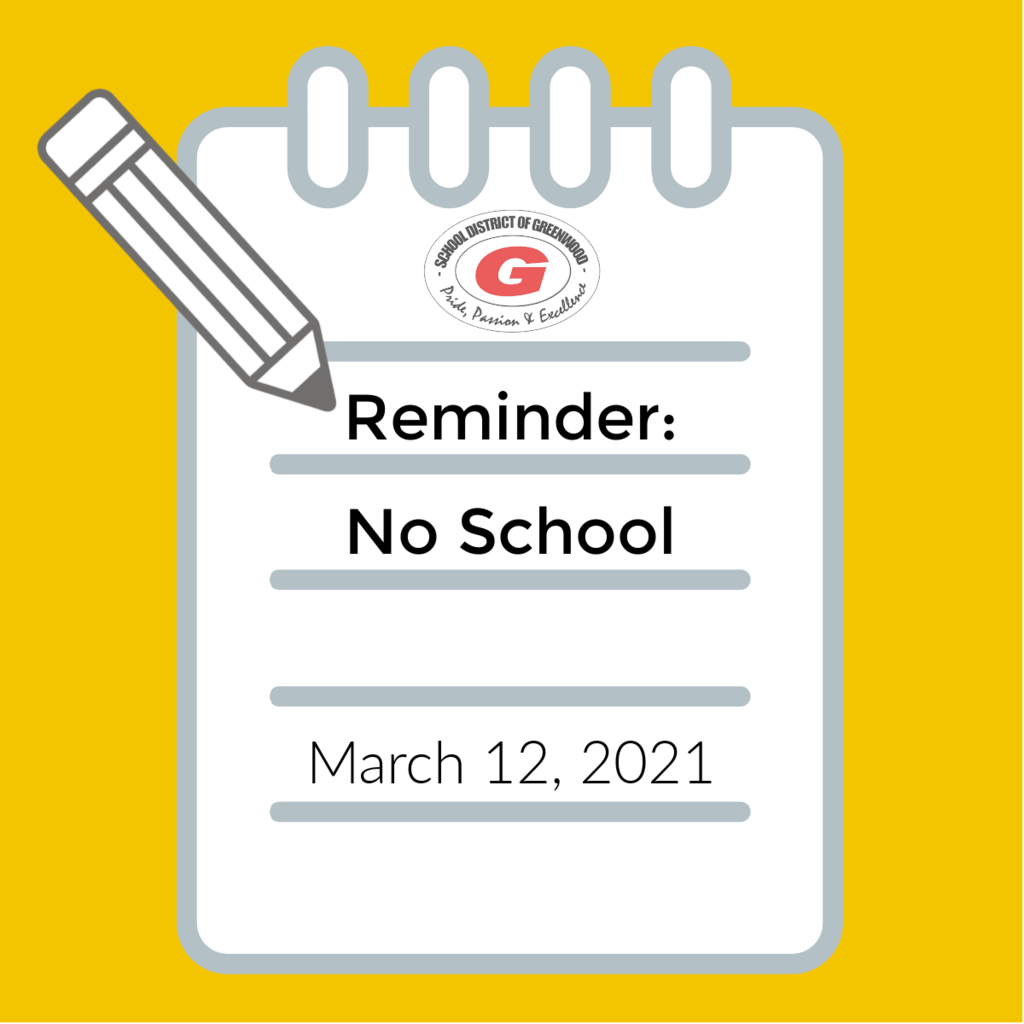 There will be a player/parent/coaches meeting Wednesday, 3/10, at 6:00pm in the West Gym for those playing High School Softball this spring. PLEASE be in attendance!

The Winter Sports Awards Night will be Monday, 3/22/21, at 7:00pm in the West gym.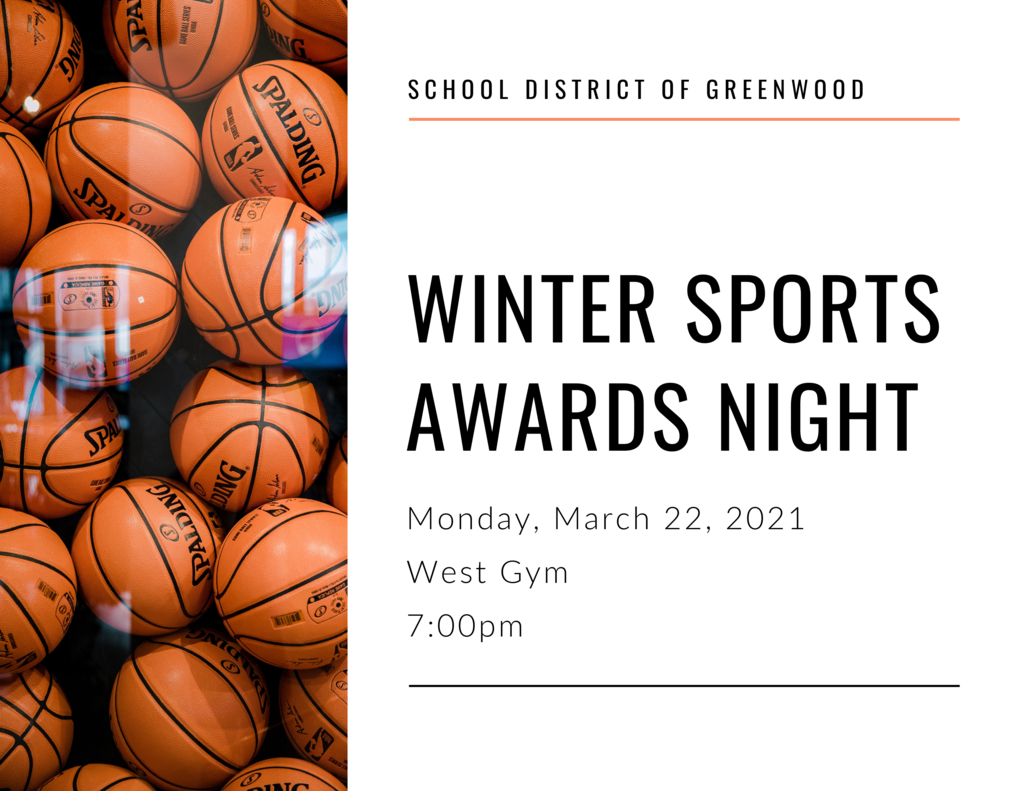 Greenwood Middle/High School will be CLOSED tomorrow Tuesday, February 16, 2021, due to a water main break. Greenwood Elementary School will have classes as usual. Students in grades 7-12 will follow the virtual schedule and should check their email for further information. The Middle School Girls basketball game will still be played at 4:30pm. The High School Boys basketball regional game will still be played at 7:00pm.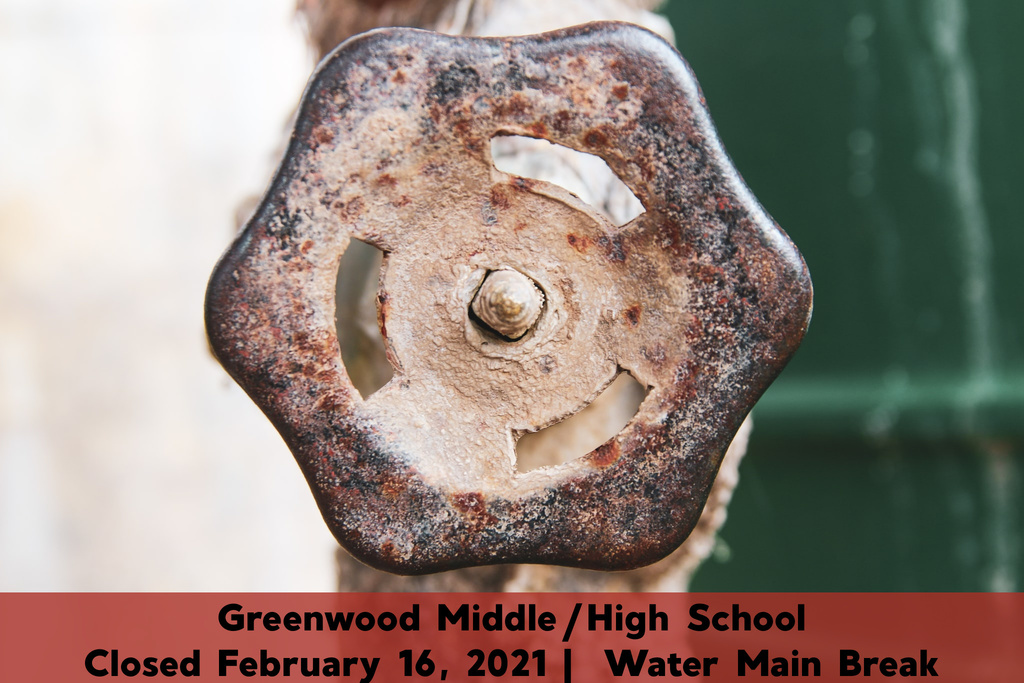 The School District of Greenwood will be closed for in-person learning tomorrow, Monday, February 15, 2021. All students will have an eLearning day. Students are to check their Seesaw and Google Classroom for instructional updates.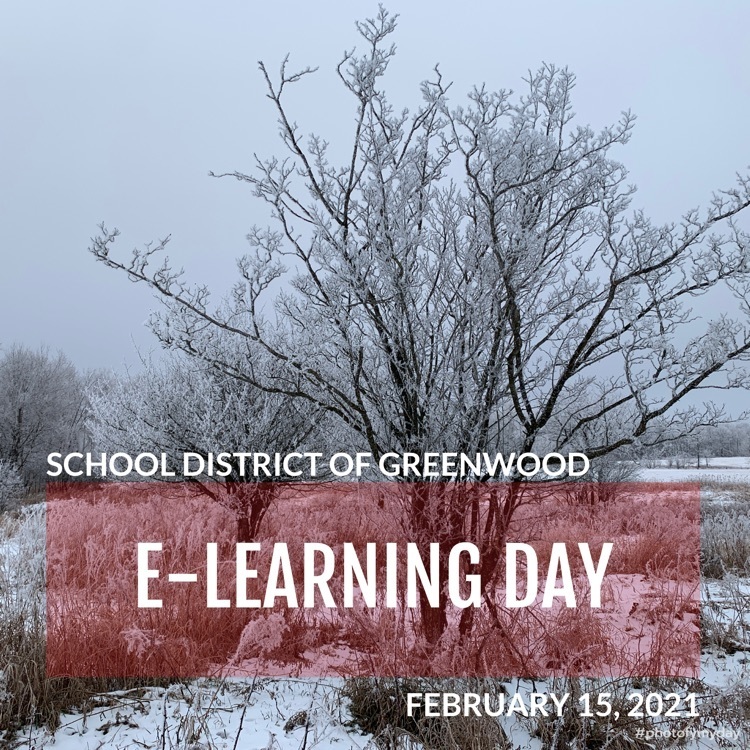 Congratulations to Amya LaMarr for her 3rd place finish for the Microsoft Office Specialist State Competition for PowerPoint, sponsored by Certiport. She scored 914 points out of 1,000 during her Microsoft Office Specialist Certification skills test and entered into competition. Amya also earned her Microsoft Office Specialist certification in Word.

Tonight's 2/5/2021 High School Girls Basketball game @ Augusta has been cancelled.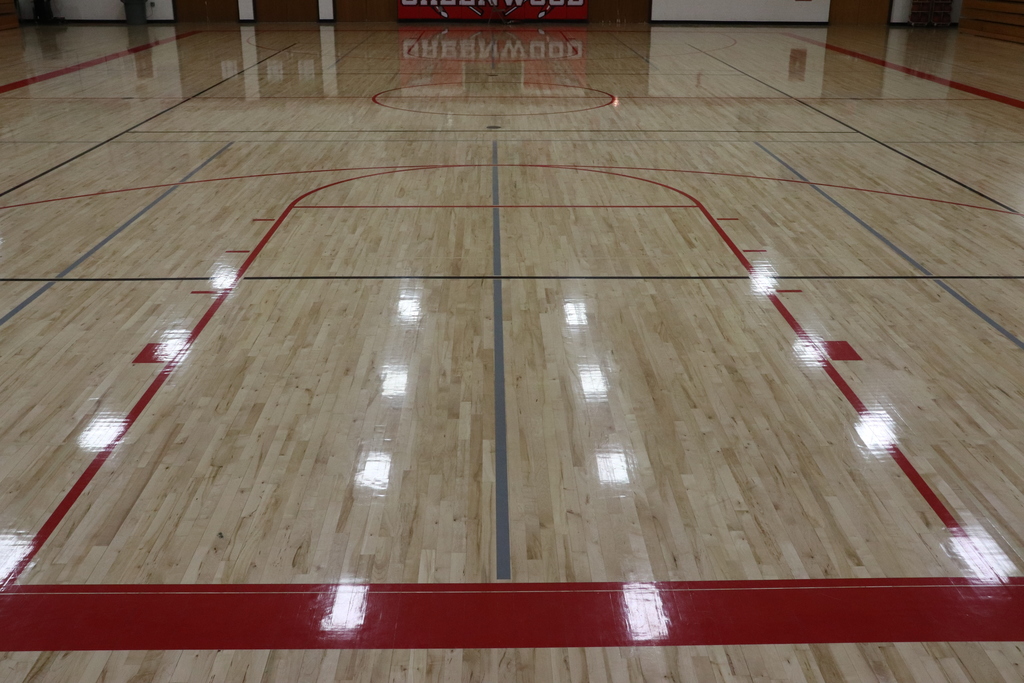 The School District of Greenwood is closed today, February 4, 2021, due to inclement weather conditions. There will be no classes or activities, in-person or virtually. Enjoy the snow day!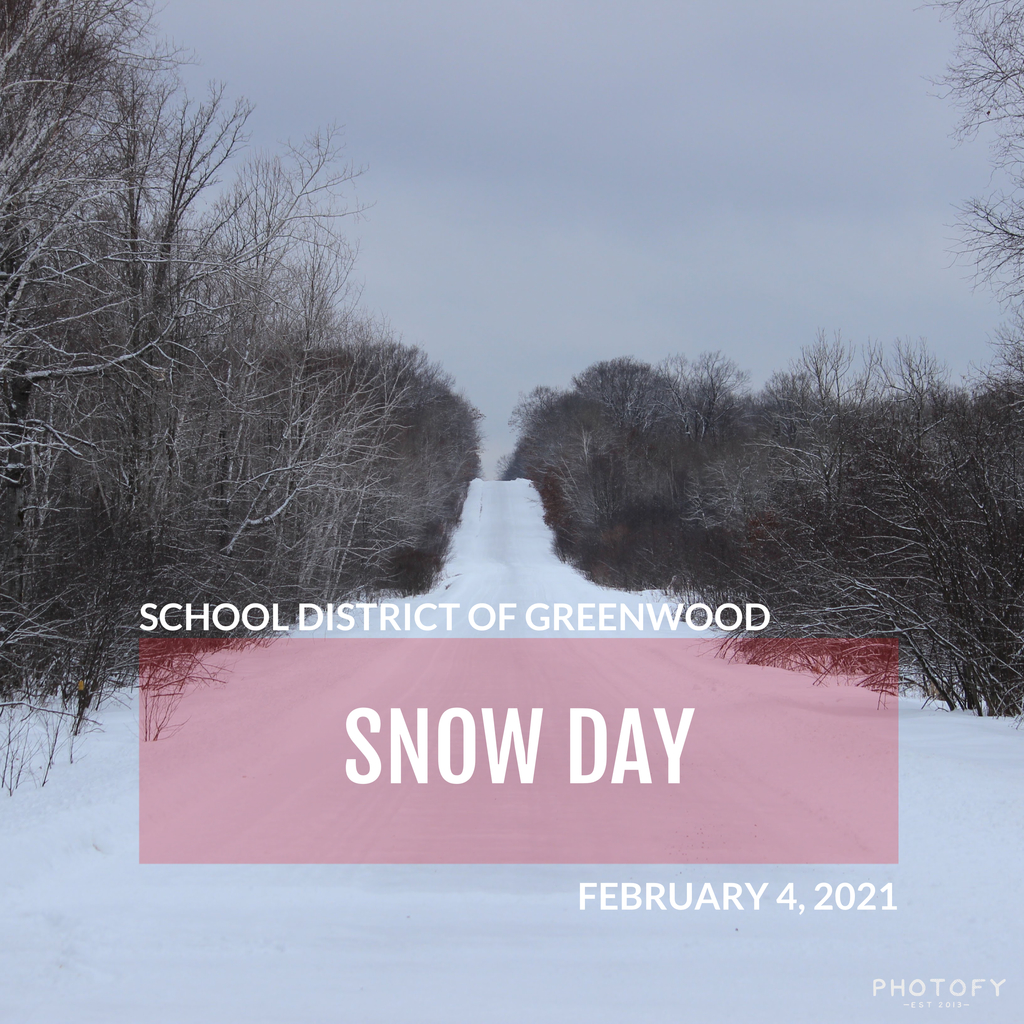 The Varsity Girls Basketball first round regional game will be Tuesday, 2/9, 7:00pm @ Port Edwards. Go Greenwood!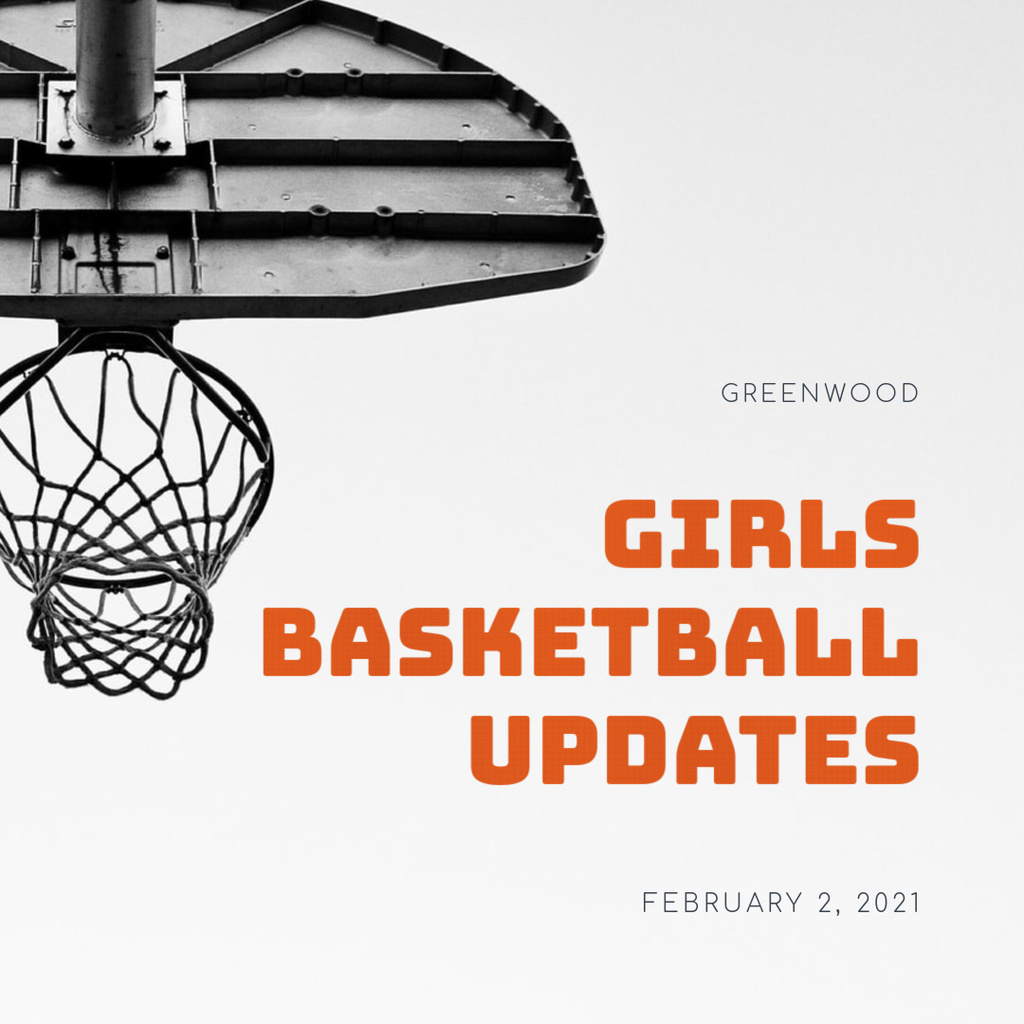 The High School Boy's Basketball game that was scheduled for Thursday, January 21, 2021, versus Marshfield Columbus at home has been rescheduled for Saturday, February 6, 2021, at home – JV start time 1:00 pm and varsity start time 2:30 pm.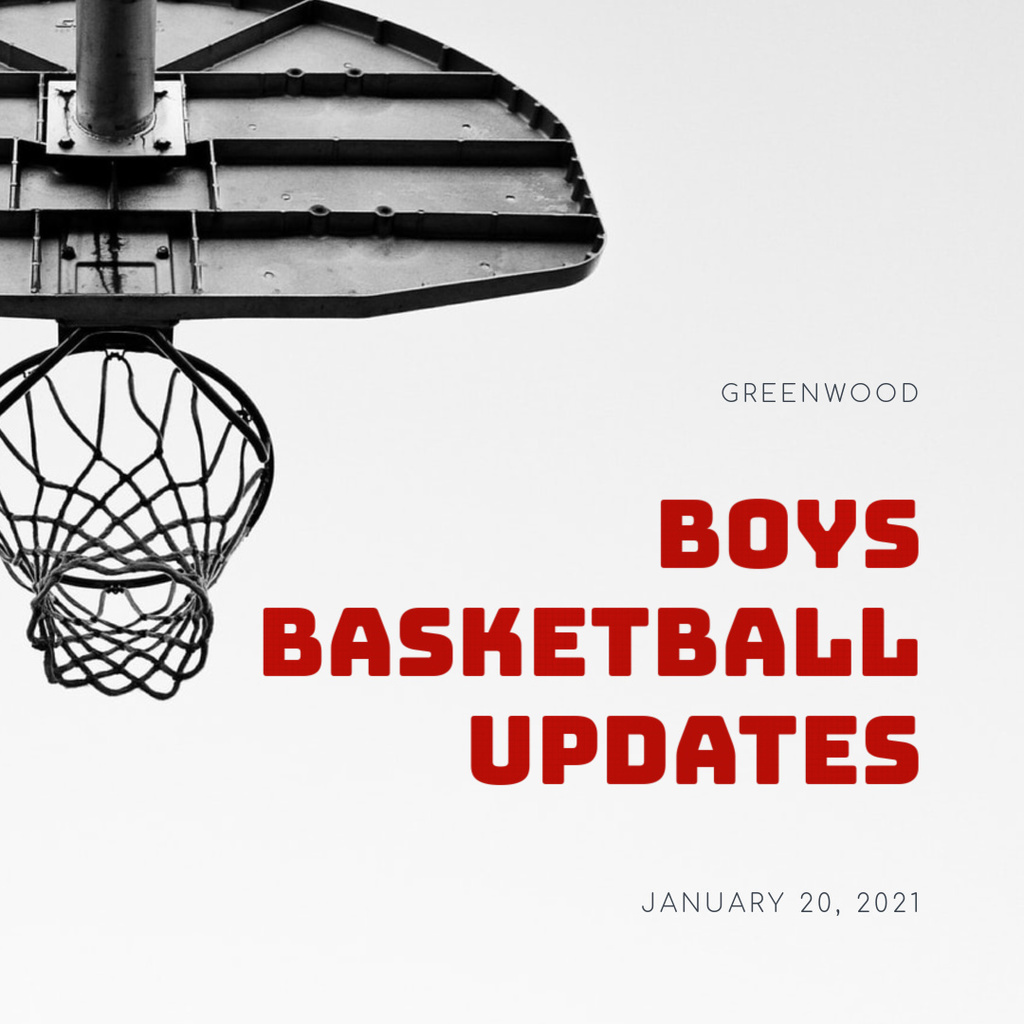 The Middle School girls basketball game is cancelled tonight, 1/19/21. Make up date of 2/5. The Middle School girls basketball game for Thursday, 1/21 has been cancelled. Make up date TBD. There will be practice Tuesday and Wednesday until 5:00pm. No practice Thursday or Friday.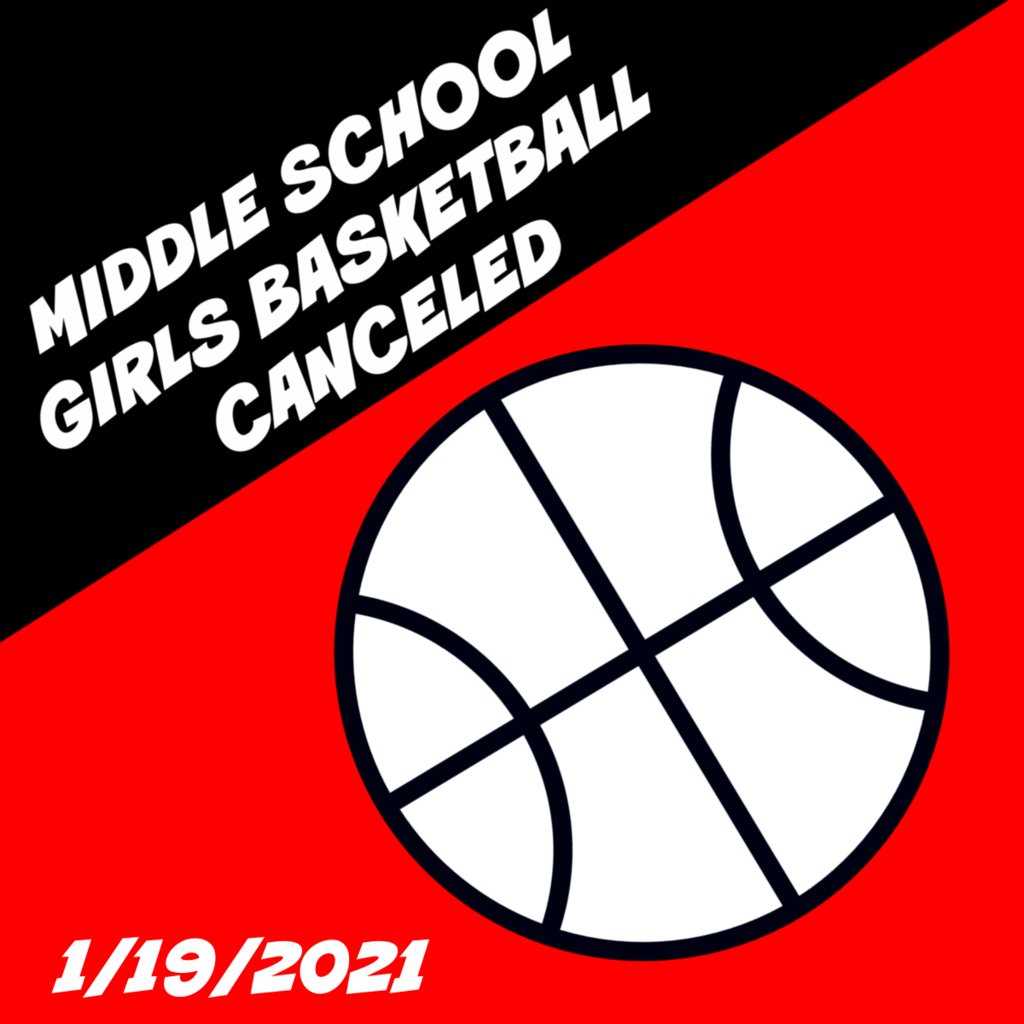 The High School Girls basketball team is suspending all practices and games until potentially Monday, February 1.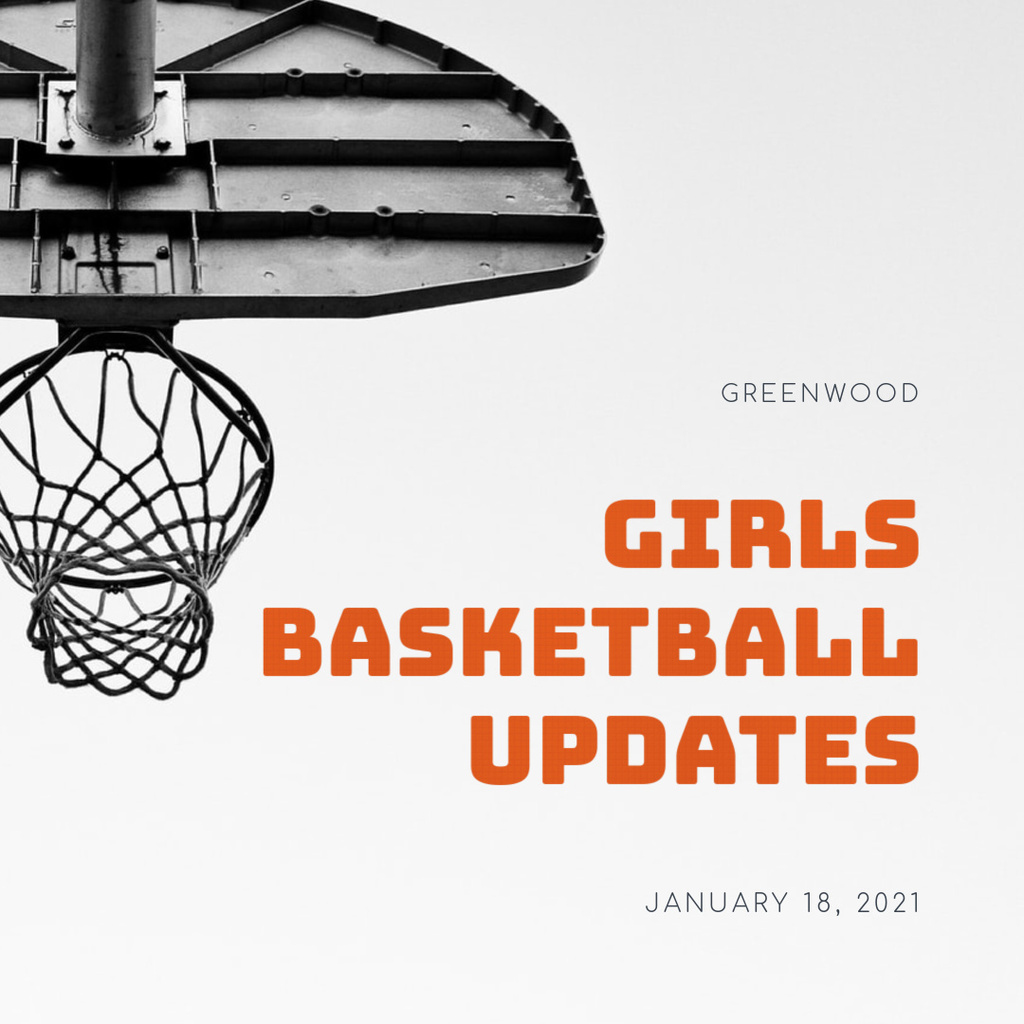 Friday, 1/15 varsity games v. Gilman Girls fans will be allowed in the building at 5:30pm. Game starts at 5:45pm. The building will be cleared out after the girls game and then the boys fans will be allowed to enter. Boys game starts approximately 7:15pm.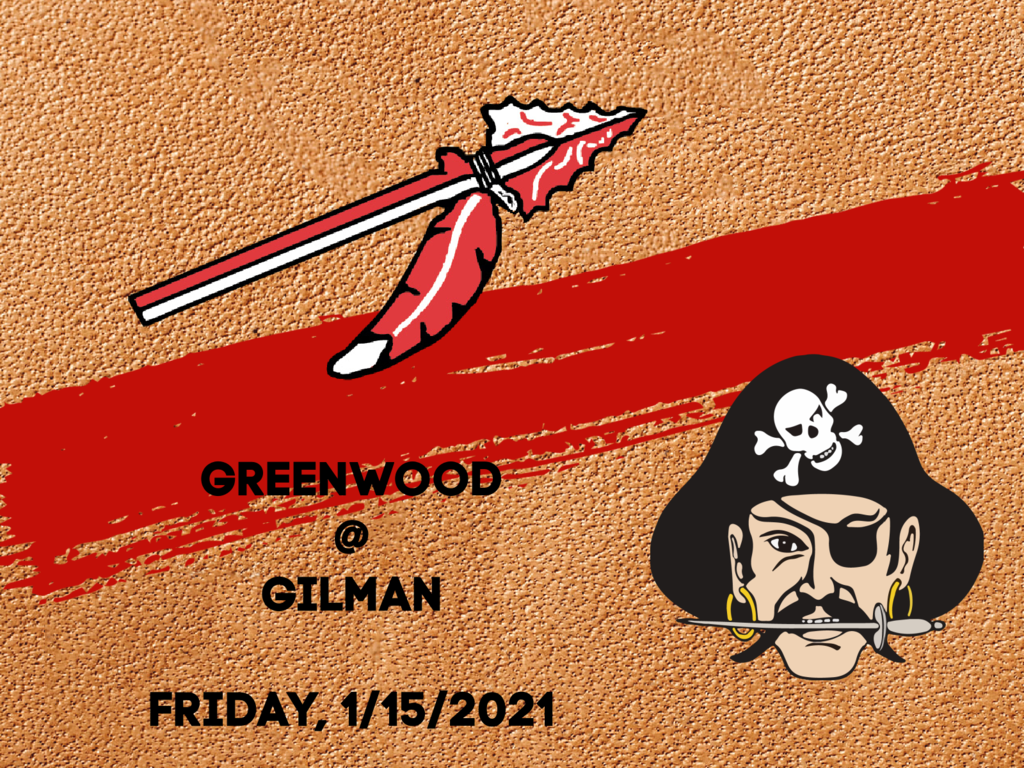 1/14/2021 - Around 9:20 AM, there was a small contained fire in the boys' bathroom by the West Gym. Local police and the Greenwood Fire Department were dispatched to the High School. There were no injuries as students and staff were promptly evacuated. This incident is under investigation and the clean up process has begun.