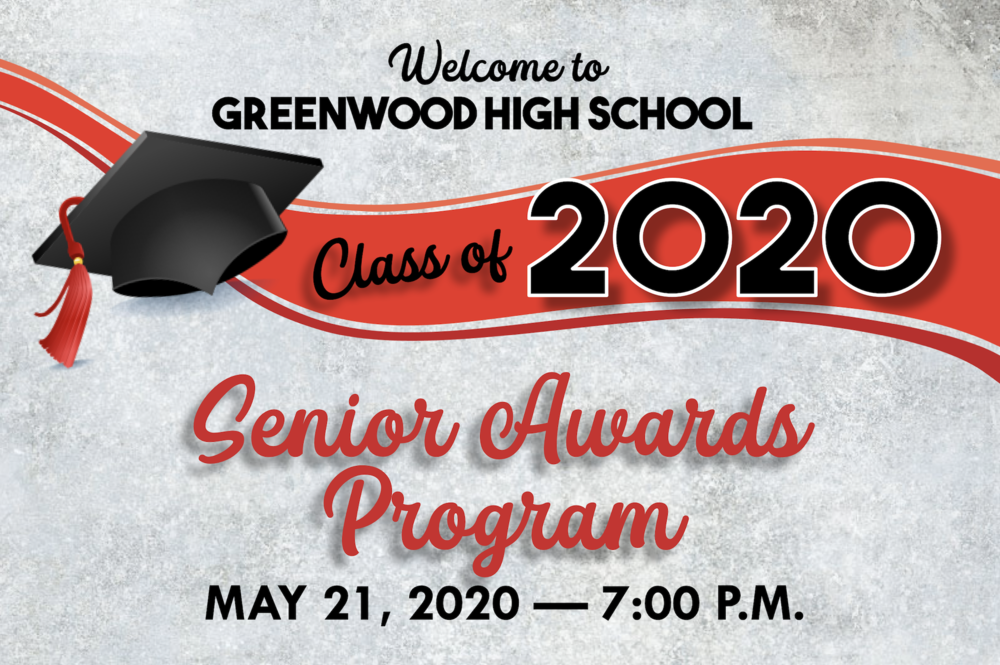 Senior Salute & Awards Program 2020
Greenwood
Friday, May 22, 2020
Senior Virtual Salute
On Saturday, May 23, 2020, District Administrator and High School Principal Todd Felhofer offered this salute to the Class of 2020 on what would have been their graduation ceremony day: https://drive.google.com/file/...
Senior Awards Program
On the evening of May 21, 2020, the Greenwood High School Senior Awards program was held via Zoom. The Greenwood High School Class of 2020 has earned 64 scholarships totaling over $660,000! Congratulations to this remarkable class and thank you to all who helped get them here!
A video slideshow of the awards can be seen here: https://drive.google.com/file/...