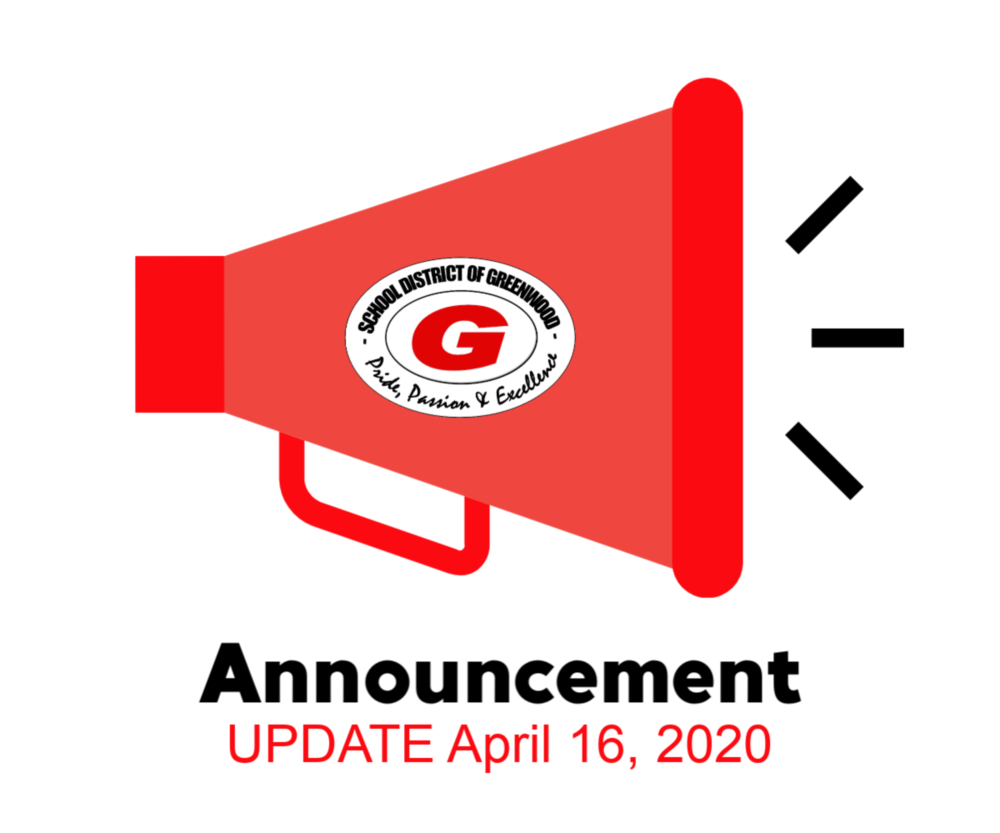 Closure Update April 16, 2020
Greenwood
Thursday, April 16, 2020
Update April 17, 2020: Letter from District Administrator Todd Felhofer
This afternoon, April 16, 2020, Gov. Tony Evers extended the state's order to shutdown nonessential businesses through Memorial Day weekend — with some relaxed restrictions allowing some businesses to reopen or provide limited services.
The order also closes public and private schools through the remainder of the 2019-2020 school year.
With this information, we will begin to consider how to address the many end of the year activities, events, ceremonies, summer school, etc. We will continue to share information with our students and families as information develops.
If you have any questions, please contact our district office at 715-267-6101.