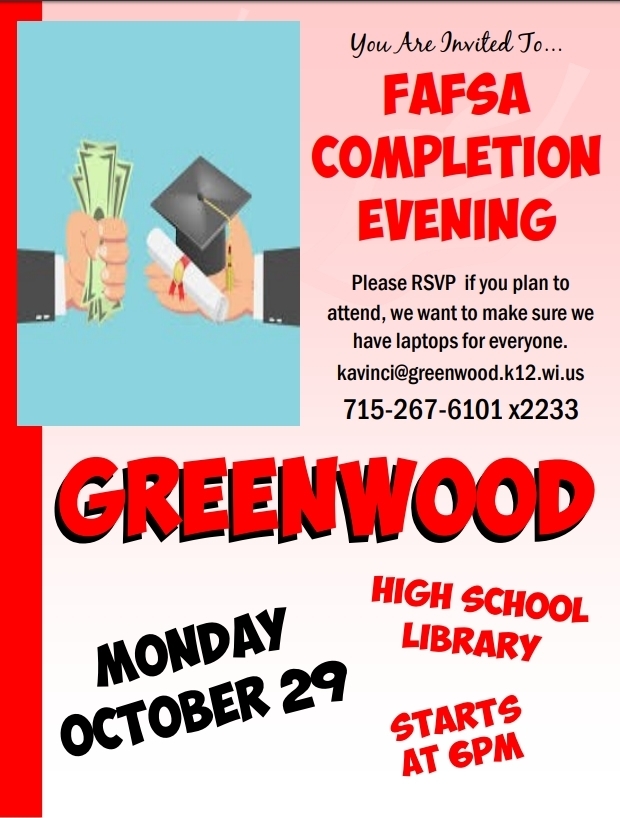 FAFSA Completion Meeting
Greenwood
Wednesday, September 19, 2018
We will be hosting a FAFSA Completion Evening/Event here at GHS for all seniors and their parents/guardians. The event will be in the Library on October 29, 2018 beginning at 6:00 pm. We will need to have enough space, seating and laptops available for those who will attend.
Please call or email Ms. Vinci at the High School by Friday September 28, if you plan to attend and would like a seat reserved for you and your child.

Contact information 715-267-6101 x2233 or kavinci@greenwood.k12.wi.us

More information regarding what to bring will be sent to those who plan to attend closer to October 29, again thank you for letting us know if you plan on attending.