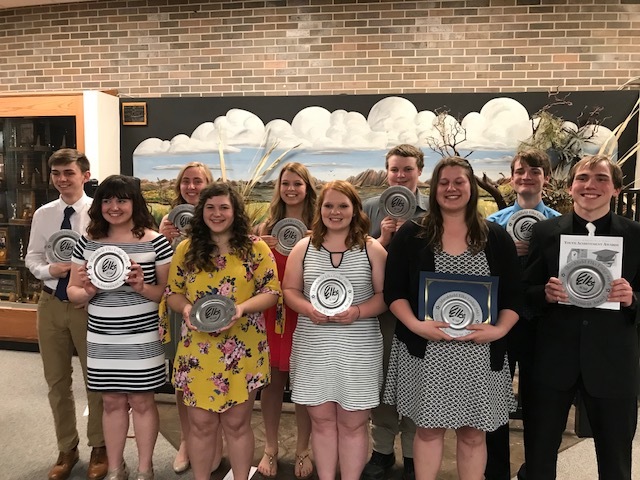 Marshfield Elks Youth Achievement Awards 2018
Greenwood
Friday, May 04, 2018
Several Greenwood seniors were recognized Wednesday night, May 2, 2018, in Marshfield for the Marshfield Elks Youth Achievement Awards. Students who receive awards are those that have demonstrated integrity, character, and honor throughout high school.
Back Row:
Technology Education: Marcus Marvin
Music: Kelly Nielsen
Science/Agricultural: Madeline Pedretti
Social Studies/History: Coby Schuck
Business/Computers: Cole Lindner
Front Row:
Mathematics: Shana Haas
Language Arts: Jessica Much
Family Consumer Education: Brianna North
Leadership: Kaylee Learman
Art/Drama: Adam Mueller
Congratulations to all! We are proud of you!