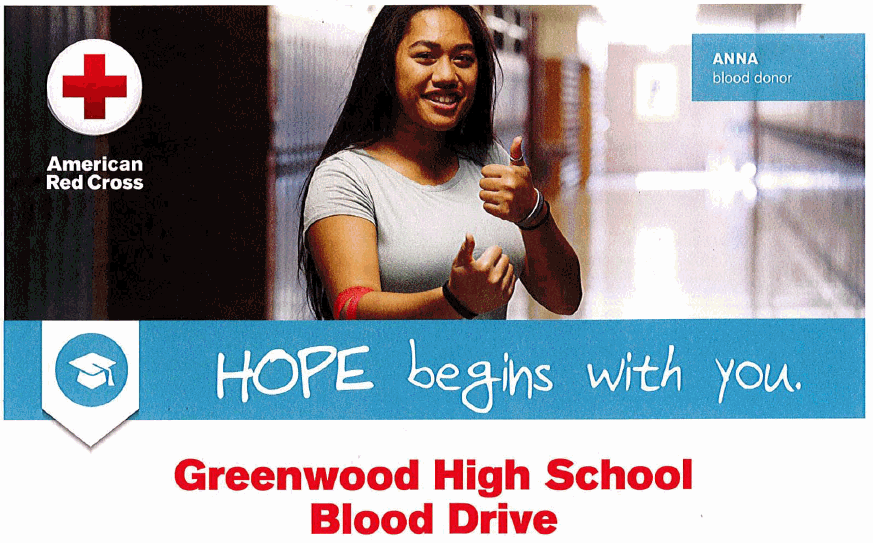 Red Cross Blood Drive
Greenwood
Thursday, March 08, 2018
It is time again for the FFA sponsored Red Cross Blood Drive! The event will be on March 12 from 9:30 AM to 2 PM in the East Gym.
We need 35 units to qualify for our scholarship opportunity so we are looking for about 50 people to come and try to donate (many people are turned away due to health reasons). So, we need all hands on deck!
Please take some time out of your day to come and donate! Anyone aged 16 and older can donate.
If you donated at the drive on January 12, you ARE eligible to donate again on March 12. Please help FFA meet our goal!